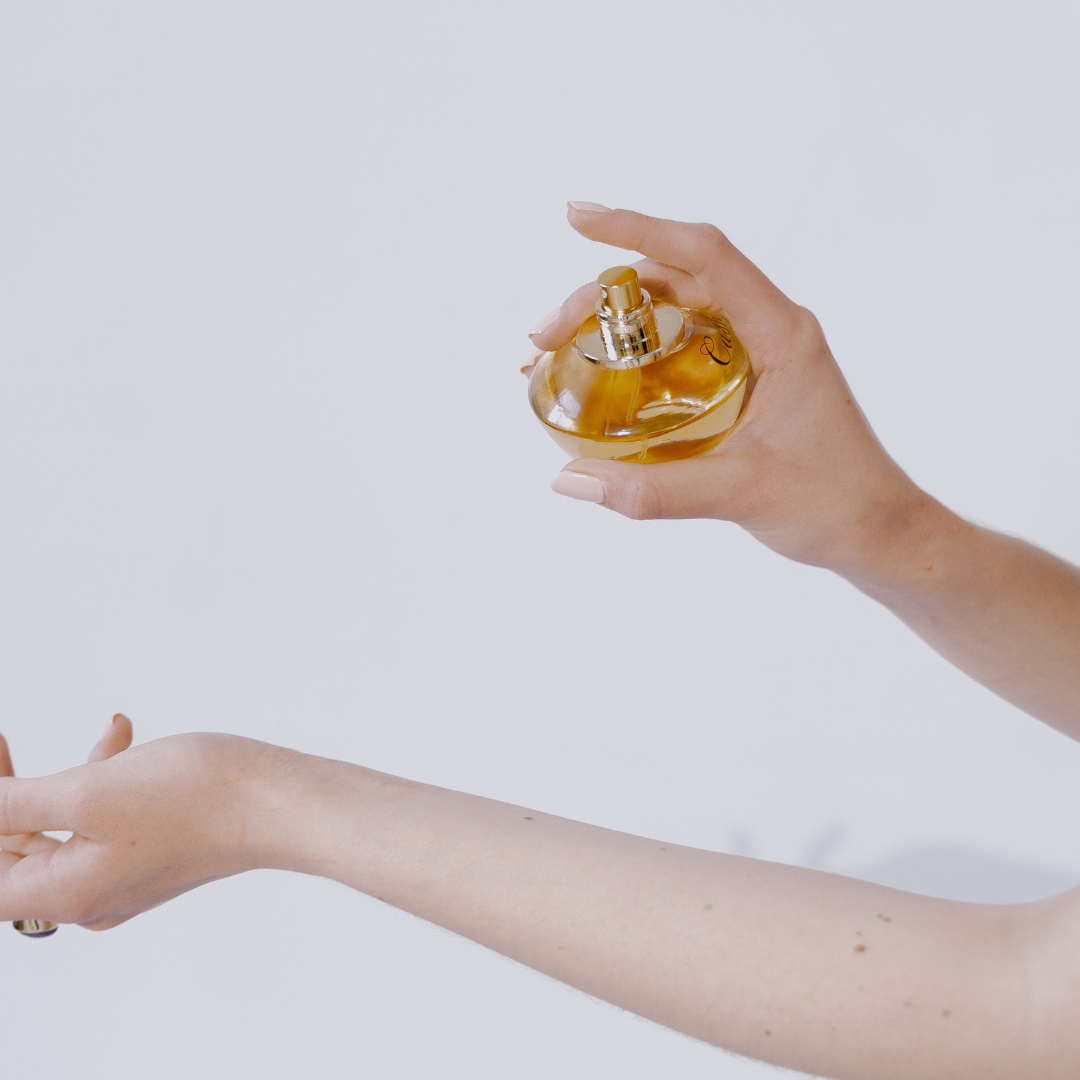 Perfume Base
Regular price
$13.00
/
Tax included.
---
Our perfume base is expertly formulated to dissolve essential oils and fragrances, allowing you to create captivating scents that leave a lasting impression.

We recommend a ratio of 80% - 95% Perfume Base with 20% - 5% of fragrance oil loading. For a seamless blend, add 1% of Pure Golden Jojoba Oil. 
Pair our perfume base with our 100ml spray bottles, matching caps and quality fragrance oils.
*Please note: our Coffee fragrance is not suitable for use on skin.
*Perfume Base can only be shipped via Australia Post
USAGE GUIDELINES
1. Measure ratio of fragrance oil to perfume base.
2. Add your fragrance to the perfume base in a clean dry container and mix thoroughly, pour into an air tight container for storage and later use.
WARNING
1. Safety glasses, protective gloves and clothing recommended to be worn when using product.
2. Use and store in a well ventilated area
3. Take care not to spill product as can cause damage to surface areas
4. Keep out of Reach of Children
5. Do not consume or inhale product and avoid contact with eyes
6. Keep away from sources of ignition - no smoking 
Contains: Ethanol, Diethyl phthalate (F2), Methanol (F3), Tertiary butanol (F4, F22, F46, F46T), Denatonium benzoate (F6, F22, F46, F46T), Sucrose octaacetate (F7).

Flashpoint: 11ºC with a boiling range of 78-83ºC
Specific Gravity: 0.8
***Pure Candle Supplies provide recommendations only. We advise conducting your own testing for your desired outcome***
Returns Policy:
We are very confident in the quality of our products.  If for any reason you feel the quality of the products does not align with what is presented online, we ask that you do these following steps to enable a refund:
Notify us within 7 days of your delivery that you will like a refund. Any feedback during this time would be appreciated.
We'll send you a return shipping label and you can book in a pick-up address and time that suits you.
Upon inspection of the goods returned, if they are in the same condition as to how they were sent*, we will issue a refund to you. If goods are damaged during return transit, the value of these items will be deducted from the refund.
*'Same condition to how they were sent' simply means – no damaged labels, products stored in appropriate temperature conditions (not in a freezer or in direct sunlight or in damp conditions). 
Please note: Strictly no returns on fragrance oils. To adhere to quality control measures and compliance we can not accept returns of fragrance products. We recommend sampling in smaller amounts for first orders.
Change of mind requests will be managed on a case by case basis. We understand changes in situation occur, however there are costs associated with returning purchased goods that will require a fee to cover the resources allocated to co-ordinate the returned goods. Change of mind requests will be at the discretion and decided by Pure Candle Supplies.
Refunds and Replacement Policy:
If your goods are damaged or defective in any way on delivery, please contact us at hello@purecandlesupplies.com.au as soon as possible to arrange a suitable remedy, such as return, exchange or refund.
Please note that you are required to inform us of any fault with the goods in the period from delivery until the fault or problem would reasonably be expected to appear. Based on the nature of our products, we estimate this period to be approximately 48 hours within receiving delivery.
If glassware is damaged during transit we will provide a refund if a general shipping carrier (Aus Post or TNT Express) is selected as the shipping option.
We will provide the customer a choice of a refund, and/or the damaged goods being re-sent if ''TNT Sensitive Express'' is selected as the carrier option. This is the recommended glassware option as the goods are manually handled vs a conveyor belt system.
RTS Policy:
Any deliveries that are not signed for and are returned to our warehouse will occur a RTS charge for the return freight and any re-stocking charges, which include stock that may incur damages during return transport.
Any orders which require to be re-shipped again to the customer after being returned to us, the customer will need to approve a new freight quote prior to re-sending the goods.
Order Cancellations: 
If you have placed an order and no longer require the stock, please contact Pure Candle Supplies via phone (03) 9730 2213 or email hello@purecandlesupplies.com.au with your order number and cancellation request. Any cancelled orders paid via Afterpay will incur a 6% service fee.